Remove all makes, models & variants

Brands
Please select next available date from the calendar.
---
---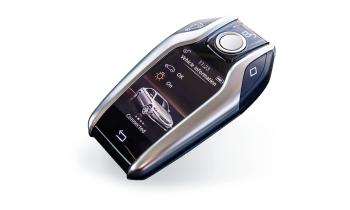 Schedule Your Appointment Today
Your Automotive Repair & Maintenance Service Specialist
★★★★★

2 weeks ago

Recently purchased a Civic during COVID period, special thanks to Adam. He was immensely helpful and patient throughout the whole process. He was always very ...

Erwin Cobangbang

1 review

★★★★★

5 months ago

We had an awesome experience buying our first new car (CRV-VTiS). Thanks to Louis, Matthew and Steve for assisting us in all our queries. It ...

Lucinda Ireland

35 review

★★★★★

2 days ago

Very helpful, the initial car I came to see wasn't for me so we looked at another and agreed on it. Easily booked the RACV ...

★★★★★

a week ago

No-stress experience trading in my Jazz on a Civic, thanks to Lewis! If the after-sales experience is as good, I will be one very happy ...

★★★★★

a year ago

A few months ago we went looking for a Honda Civic. Eugene Birritta was the sales executive we met. No hard sell, just a straightforward ...

★★★★★

3 months ago

Very impressed with the help and customer service of Louis in helping me purchase my car. I was especially impressed in Louis coming over to ...

★★★★★

a week ago

We are very pleased with our new Honda CRV which we purchased from Northway Honda in Bundoora. We dealth with Louis Pregun who helped us ...

★★★★★

4 months ago

10/10 from walking in just to browse to picking up my new Civic Vti-l. A big thanks to Louis who did an amazing job! Clear, ...
NORTHWAY
HONDA
1 Enterprise Drive, Bundoora, VIC 3083
Northway Honda
VIEW OUR STOCK
VEHICLE SERVICING
CONTACT US